Sandwichbikes Front Brake manual
Sandwichbikes Front Brake manual
The front brake set that has a quick release mechanism for quick and easy wheel installation is easy to assemble yourself. The online manual gives you assemble support when needed.
The full front brake set consists of:
caliper
lever
cable
fixing parts
Watch the manual for assembling your front brake online.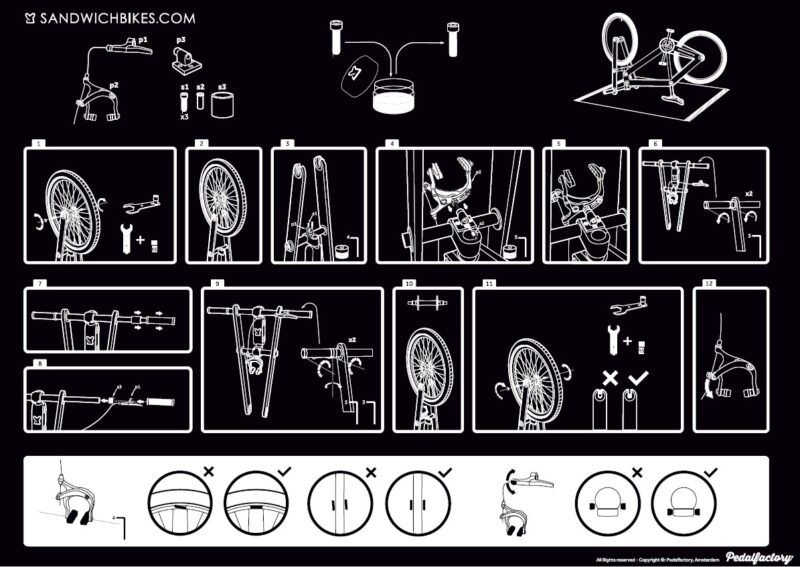 Or download the manual for the front brake Sandwichbikes Brake Manual as a .pdf-document.